The Only Labor Management System built for the Continuous Improvement era.
A cloud software platform built for B2C, D2C, and 3PL providers. Takt organizes your WMS, Time Clock, and automation data to identify opportunities so you spend less time in spreadsheets and more time taking action.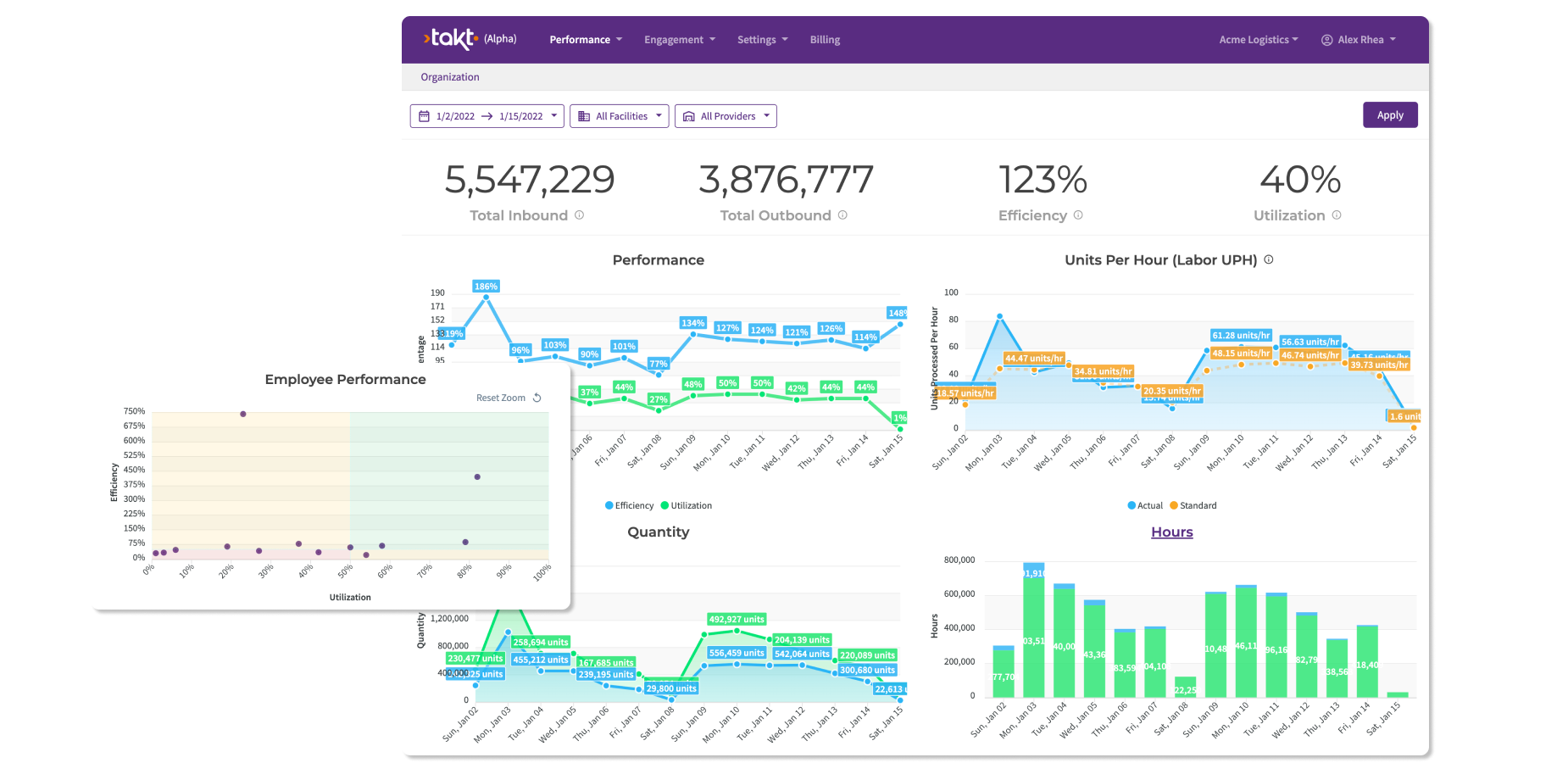 DESIGNED FOR OPERATIONS TEAMS
Your All-In-One Labor Management System
Up and Running in 4 Weeks
No expensive consulting or months of onboarding. And absolutely no coding - we make implementation easy.
Multi-System / Multi-Client
Whether you have one system or 10, Takt gives you complete visibility, tracking performance and time by client automatically.
Specific, Measurable Results
Real savings. Real ROI. And we don't stop when you've hit 20% improvement - Takt is truly a continuous improvement platform.
Real-Time Visibility & Actions
Your team, your facility, or across your entire Network - Takt gets the right information to the right people to drive improvement
TESTIMONIALS
What Operations Teams Say
"Takt helped us deliver one of our best Peak Seasons ever. We moved 30% more units through our facility than last year with essentially the same staff."




"With Takt, we improved our labor effectiveness by 15-20% during peak season despite doing 30% more volume compared to the previous year. The data and insights are exactly what we need to take action and improve our shift efficiencies."
"We are really leaning on the Observations and Coaching notes to better train, support, and motivate our teams. With Takt, we know where to provide our teams with praise, rewards, and growth opportunities."


ANALYZE
Measure and Improve Performance
- Visibility and Accountability at all levels of the organization
- Take immediate action with real-time insights
- Set goals and measure the improvement of individuals, teams, and facilities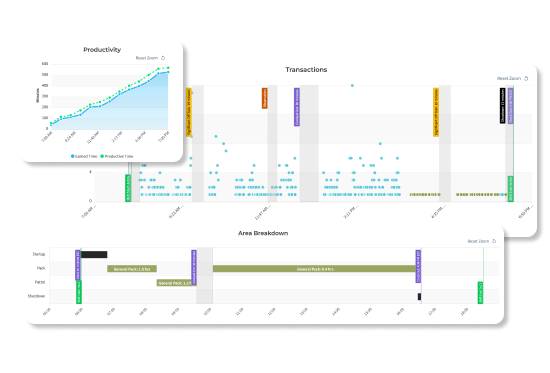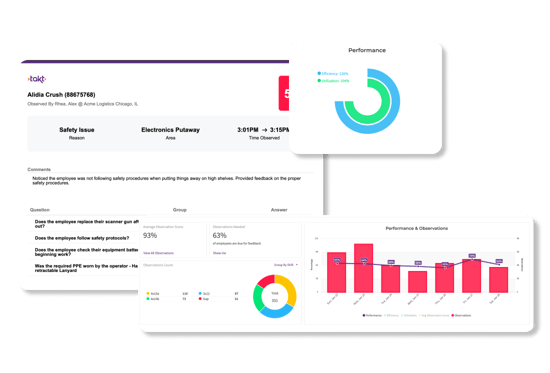 ENGAGE
Engage, Incentivize, and Retain
- Track individual skills, proficiencies, and progress
- Feedback and coaching that set up employees for success
- Engage and retain dependable, skilled employees with incentive and growth plans
OPTIMIZE
Analyze & Optimize Processes
- Identify trends and cost drivers to eliminate waste in existing processes
- Pilot automation and measure results
- Leverage your data to plan more effectively in real time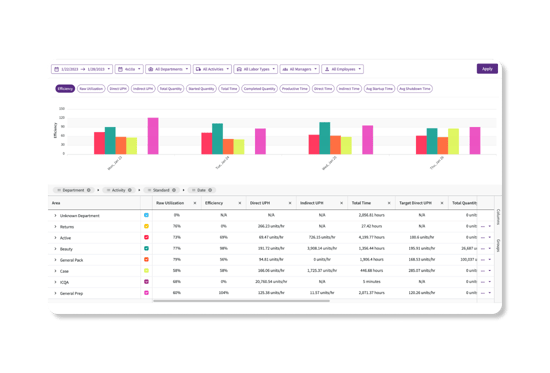 SITUATION
CarParts.com needed to handle increased retail volume at a lower cost as they grew their operations & opened new facilities across North America.
SOLUTION
CarParts.com launched several initiatives, including partnering with Takt to provide a comprehensive, real-time view of labor performance across their network.
IMPACT
Takt implemented their Labor Management System (LMS) across 5 distribution centers in 6 months, leading to significant improvements to Labor Performance & Employee Engagement as CarParts achieved record company growth.