Analytics and Business Intelligence (BI) Build for the Warehouse
Your data is trapped in your existing warehouse management system (WMS), time clock, robotics, etc. Takt brings productivity, work mix, process, and employee data from across the organization so you identify insights and improve your business.
FOCUS ON INSIGHTS
Organized and Clean Data
Takt organizes and cleans your data as part of our feed engine. Takt's Feed Engine takes over the transform and load portion of your Extract, Transform, and Load (ETL) pipeline.
Send your data to Takt via a SFTP or the API. No format or specific columns required.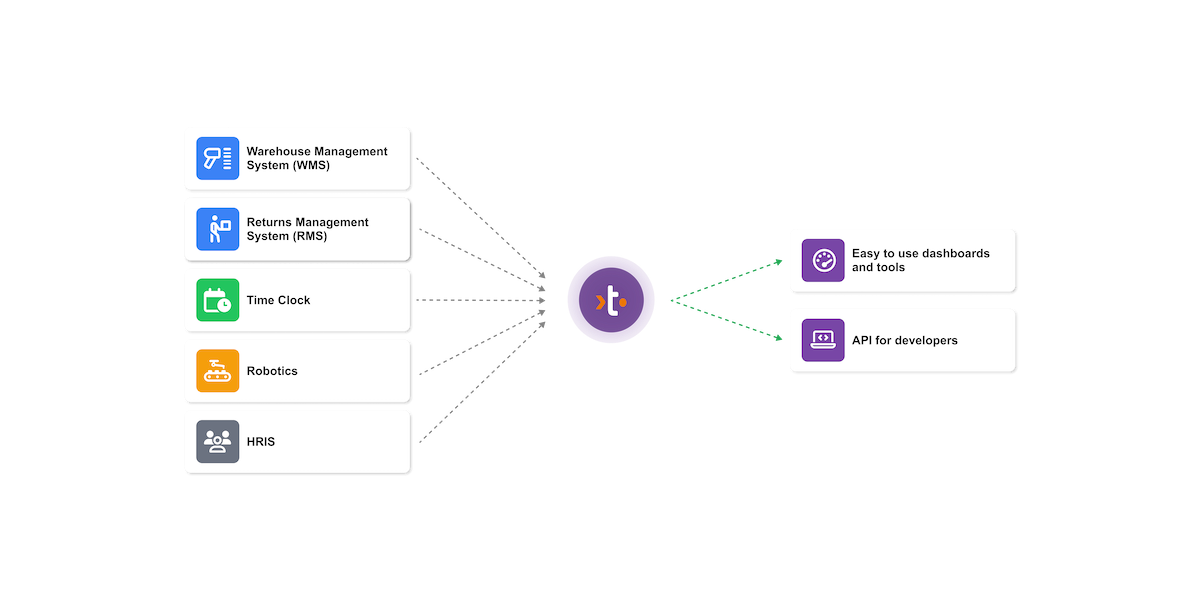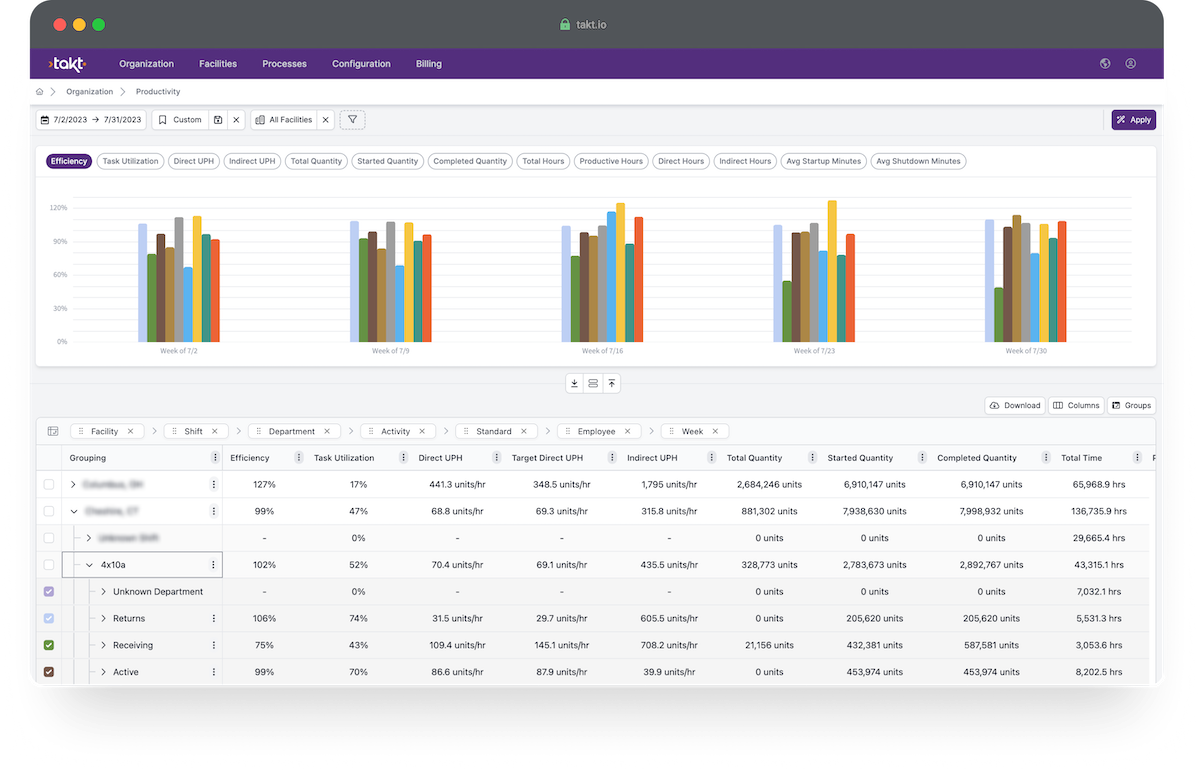 BUILT IN ANALYSIS TOOLS
Deep Dive on Warehouse Analytics
Not everyone in the warehouse is a data analyst. Takt Productivity tool let's operation teams and business analysts deep dive on data without needing to set up complex tools like Power BI, Tableau, or Google Data Studio.
FITS IN YOUR DATA ECOSYSTEM
Integrate with your existing Tools
Warehouses that have advanced data and analytics tools often want to integrate Takt data into their existing reports. Analysts can integrate their existing data into Tableau, Google Data Studio, and Microsoft PowerBI using the Takt API.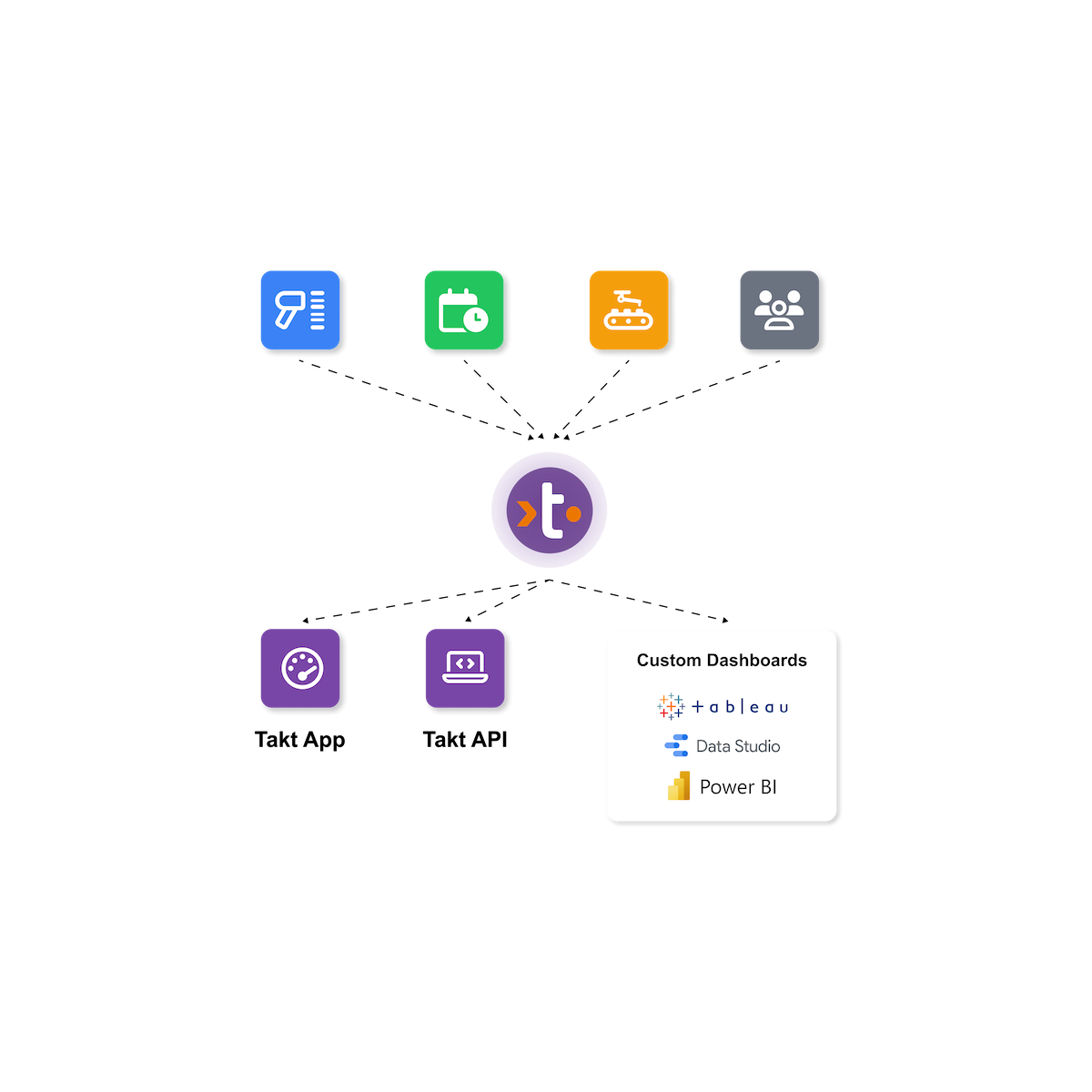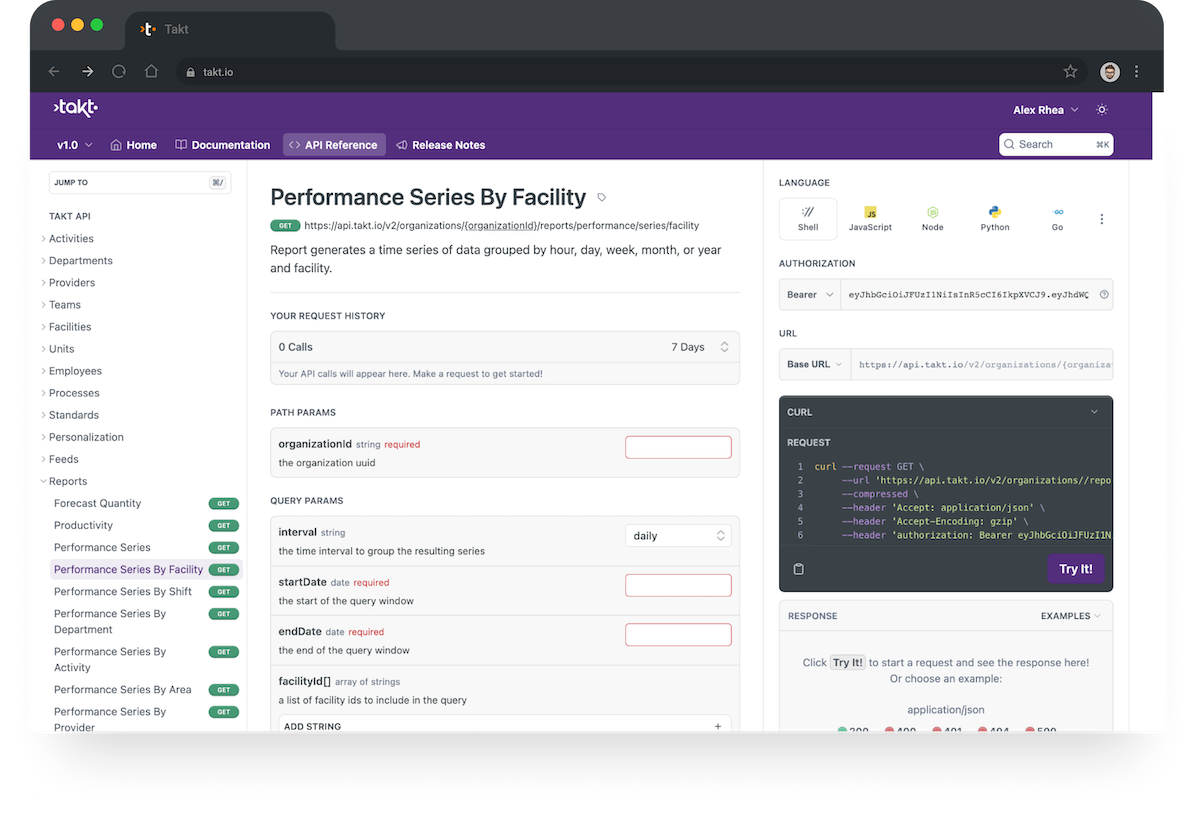 DEVELOPER PLATFORM
Built for Developers
All of the dashboards, tools, and reports built by the Takt team are built using the same API that developers have access to within the developer portal. Developers can generate APIs to build custom applications that extend Takt or integrate it into their existing warehouse systems.
FAQ
Common Warehouse Data Analytics Questions
Can Takt integrate with multiple warehouse management systems (WMS)?
Yes! Takt can integrate with multiple warehouse management systems (WMS), returns management systems (RMS), and time clocks at the same time. Using Takt's built-in rules, data is consolidated into a common schema so you can easily visualize and report on data across systems.
Can I integrate Takt with my existing tools?
Yes! Takt's API can be used to bring data into your existing business intelligence (BI) tools or applications. Takt's developer portal is available after you login. Developers can provision API keys with scoped permissions.