Labor Management and Warehouse Analytics Built For Third Party Logistics (3PL)
Traditional labor management systems (LMS) aren't built for 3PLs. 3PL software is hard to find. Takt is a labor management system (LMS) and warehouse analytics platform built for single-client facilities, multi-client facilities, cost to serve, CPU tracking, and process improvement.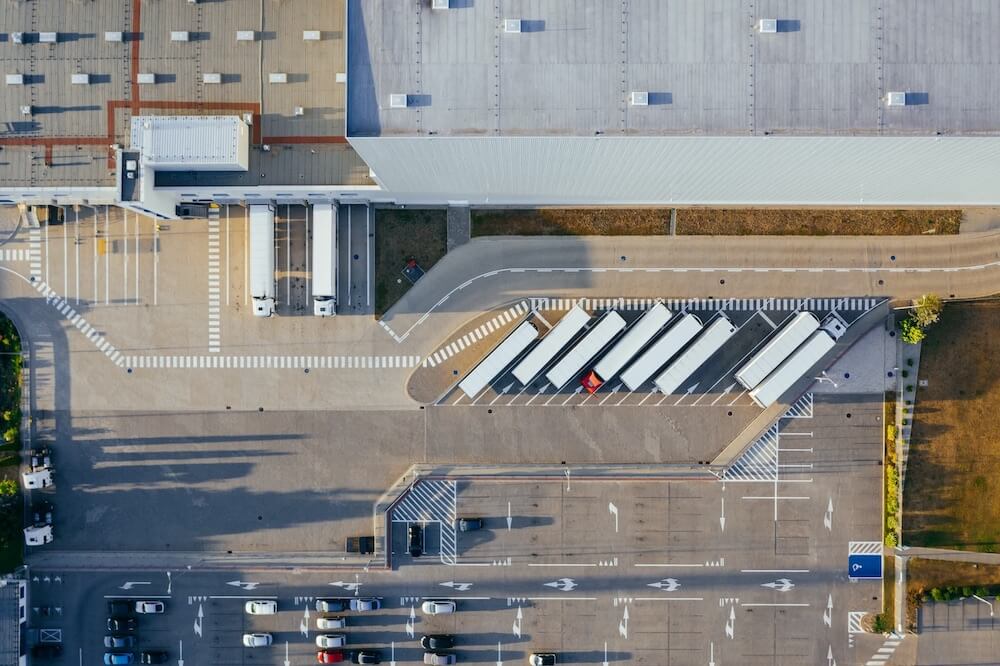 WORLDS FIRST 3PL PLATFORM
Traditional Labor Management Systems (LMS) Have Forgotten 3PLs
Traditional labor management systems (LMS) are expensive, require lengthly implementations, and don't support the 3PL business model. 3PLs are dynamic and flexible. They need 3PL software that allows them to offer exceptional service to their clients while increasing margins.
Identify the processes and tasks that are costing you margin. Provide your team with the insights to evolve processes and improve.
Whether you have one system or 10, Takt gives you complete visibility, tracking performance and time by client automatically.
Measure performance against contractual obligations to ensure a profitable operation, including time spent "off-gun".
Integrates with every system in your operation with no development required, providing a comprehensive view of your network.
MULTI-CLIENT READY
Onboard Clients in Real Time
3PLs are constantly adding new customers to their portfolios. Finally, a 3PL software that can be integrated with any warehouse management system (WMS), configured in minutes, and measure performance against the contract from day 1. Simply add the same business rules you use for organizing the warehouse floor into Takt and start tracking performance.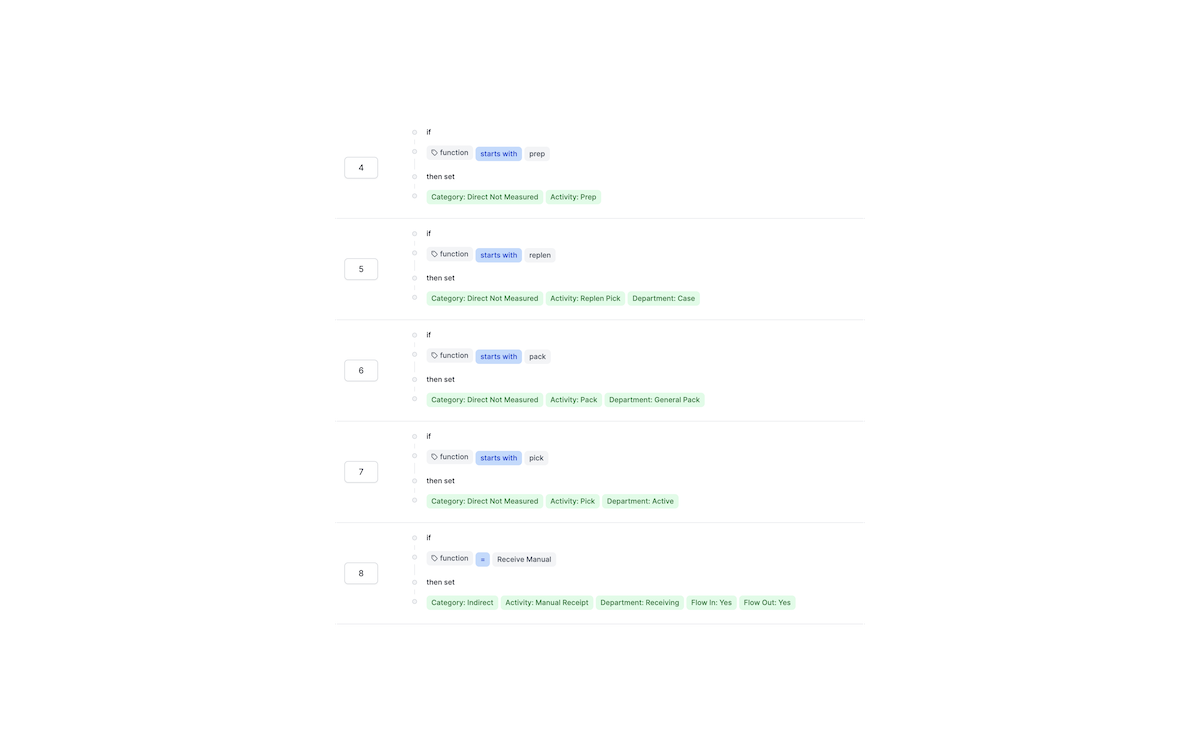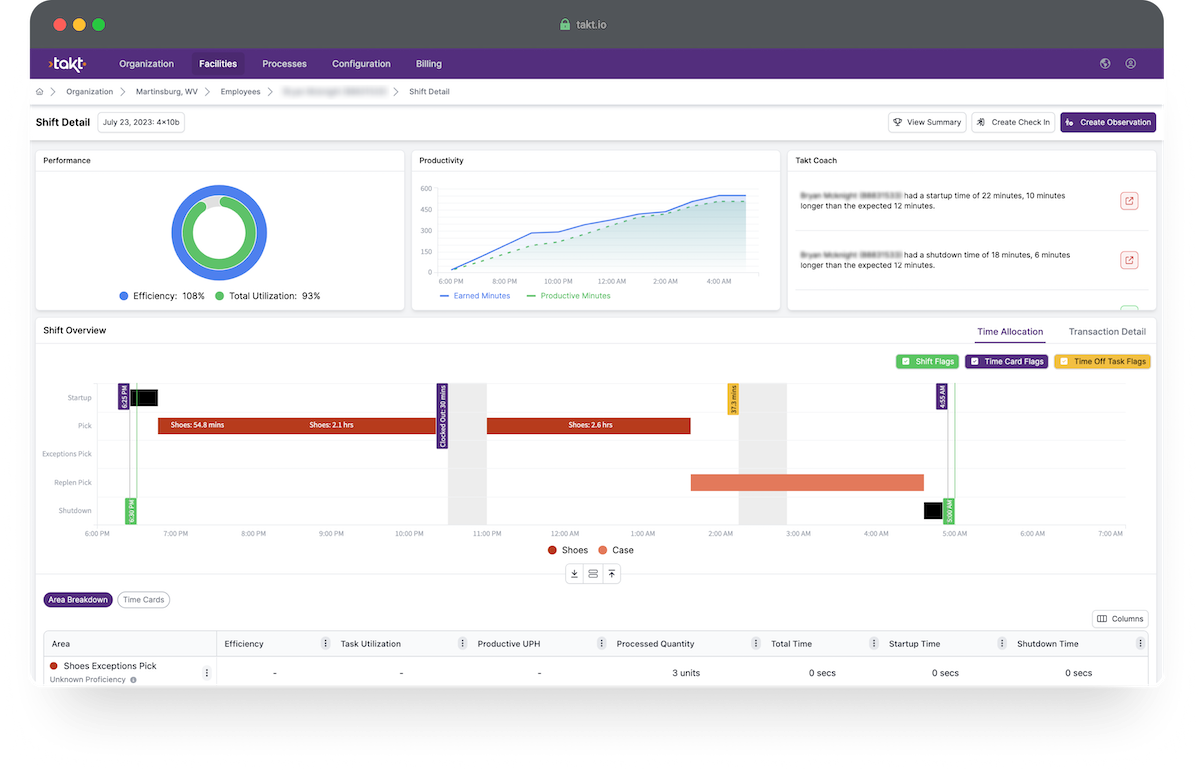 MULTI-CLIENT READY
Automatically Track Multi-Client Labor Costs and Productivity
3PL labor is constantly switching between customers within the warehouse. Valuable time is lost clocking in and out of different clients and is fraught with errors. Takt, automatically tracks employee time and attendance per client so you can easily track cost per unit (CPU) without impacting warehouse productivity.
MULTI-CLIENT READY
Track Client CPU Against Contractual Requirements
Tracking your CPU by unit and client often requires downloading data from multiple systems and then calculating manually in spreadsheets. Simply enter contract requirements as engineered labor standards within Takt, and being tracking performance against the contract. Easily identify processes that need to be optimized or could be automated with robotics.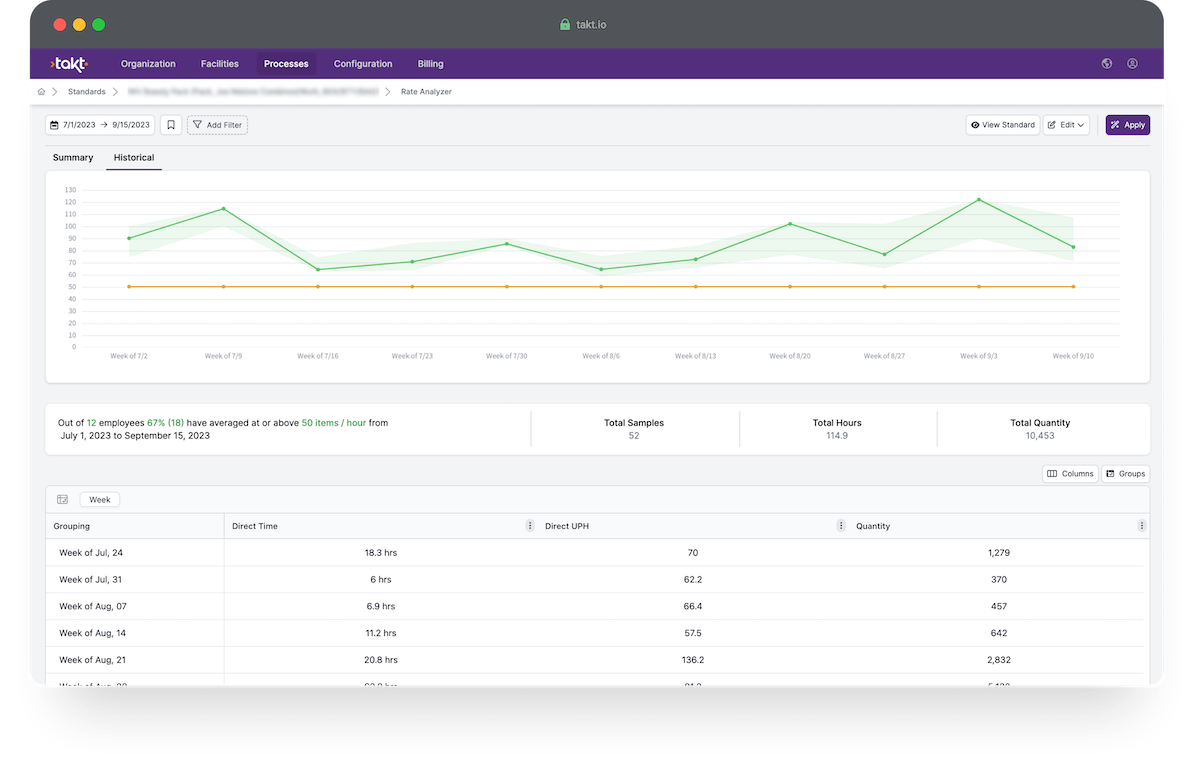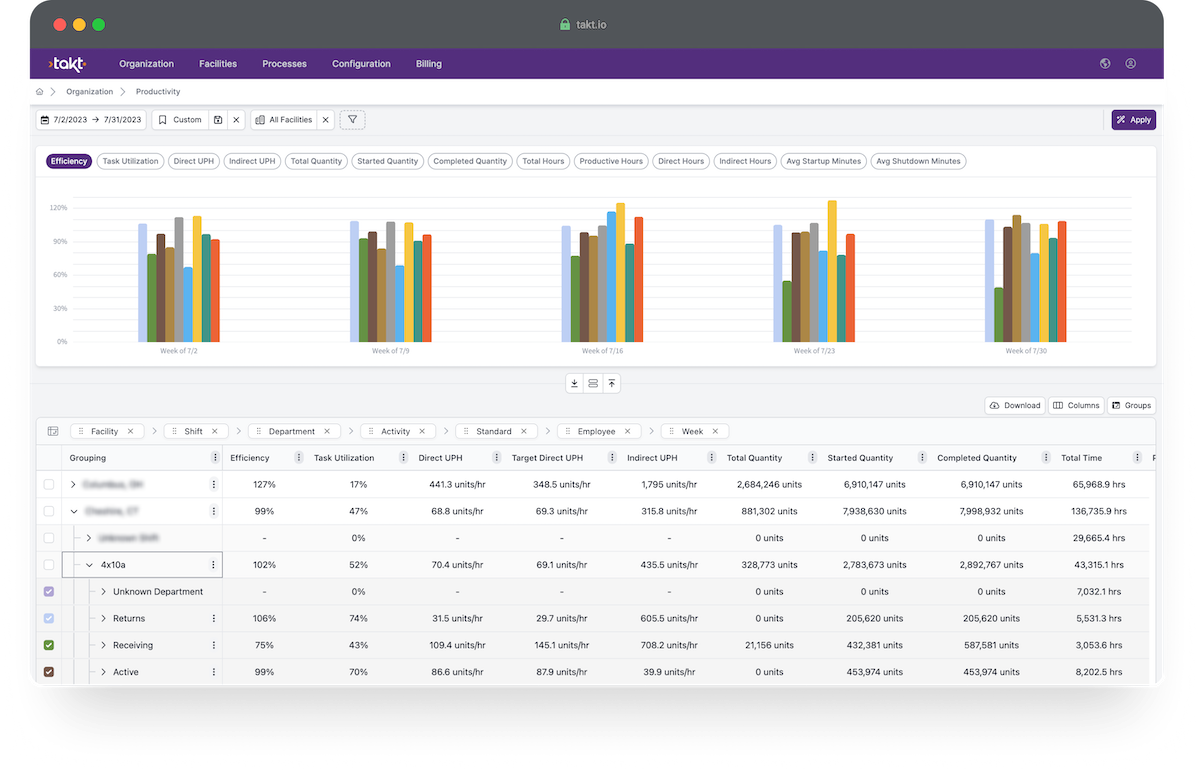 WORK MIX FORECASTING
Track and Forecast Work Mix
Forecasting quantity and analyzing trends can be difficult across systems and clients. Takt's built-in Productivity Analysis tools enable engineers and analysts to deep dive on work mix by client and forecast future work mix using machine learning.
3PL STAFFING PROVIDERS
Identify staffing providers with the highest performance and retention
Attracting and retaining warehouse labor has never been more difficult. Many 3PLs leverage staffing providers to source new employees. Takt makes it easy to measure the performance and retention of each staffing provider.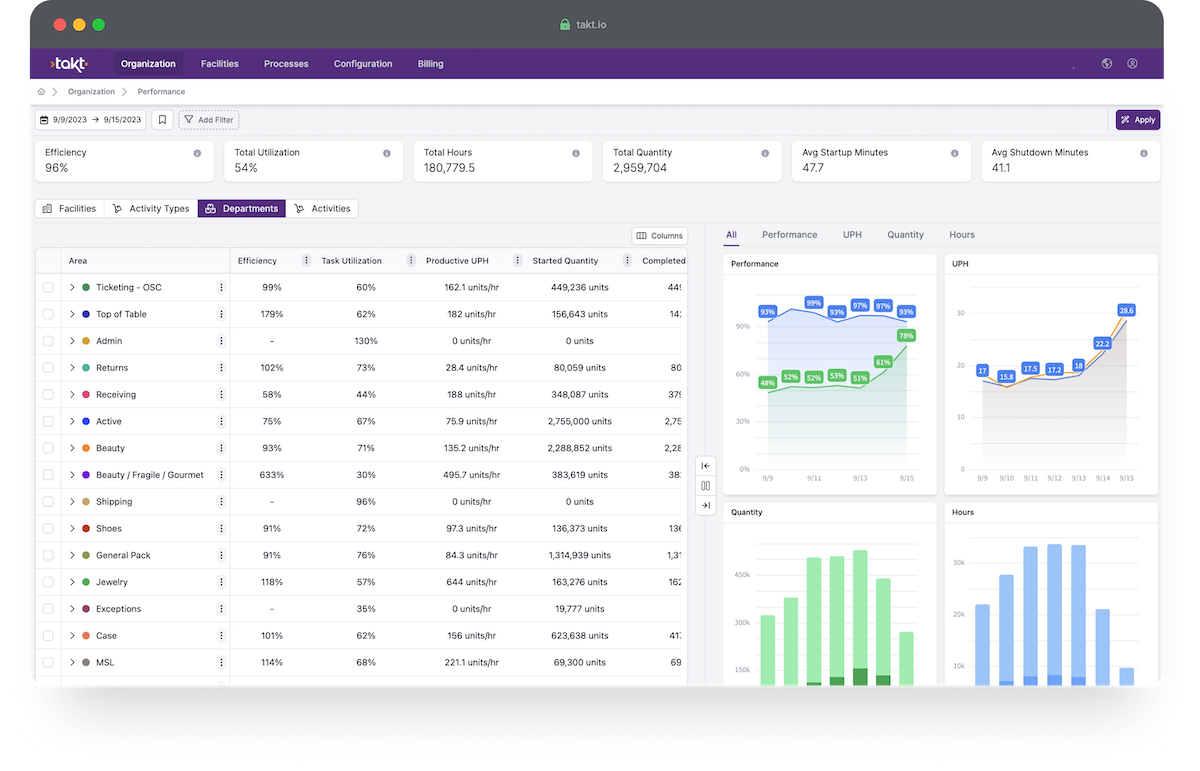 SITUATION
nGROUP supports North America's largest retail, manufacturing, and distribution teams, helping them optimize supply chain cost & performance.
SOLUTION
nGROUP empowered their world-class 3PL team with Takt to analyze performance, engage employees, and improve processes in real-time.
IMPACT
Takt helped deliver $2.5mm in savings, 20% increase in UPH, and delivered 112% of their target quantity.