Build a World-Class Retail and E-Commerce Warehouse Operation
Consumers are purchasing more items online and expect 2-day delivery. Meanwhile, operations teams are being asked to do more with less. Takt's Labor Management System (LMS) and Warehouse Analytics enable you to build a world-class warehouse operation without long implementations and costly professional services.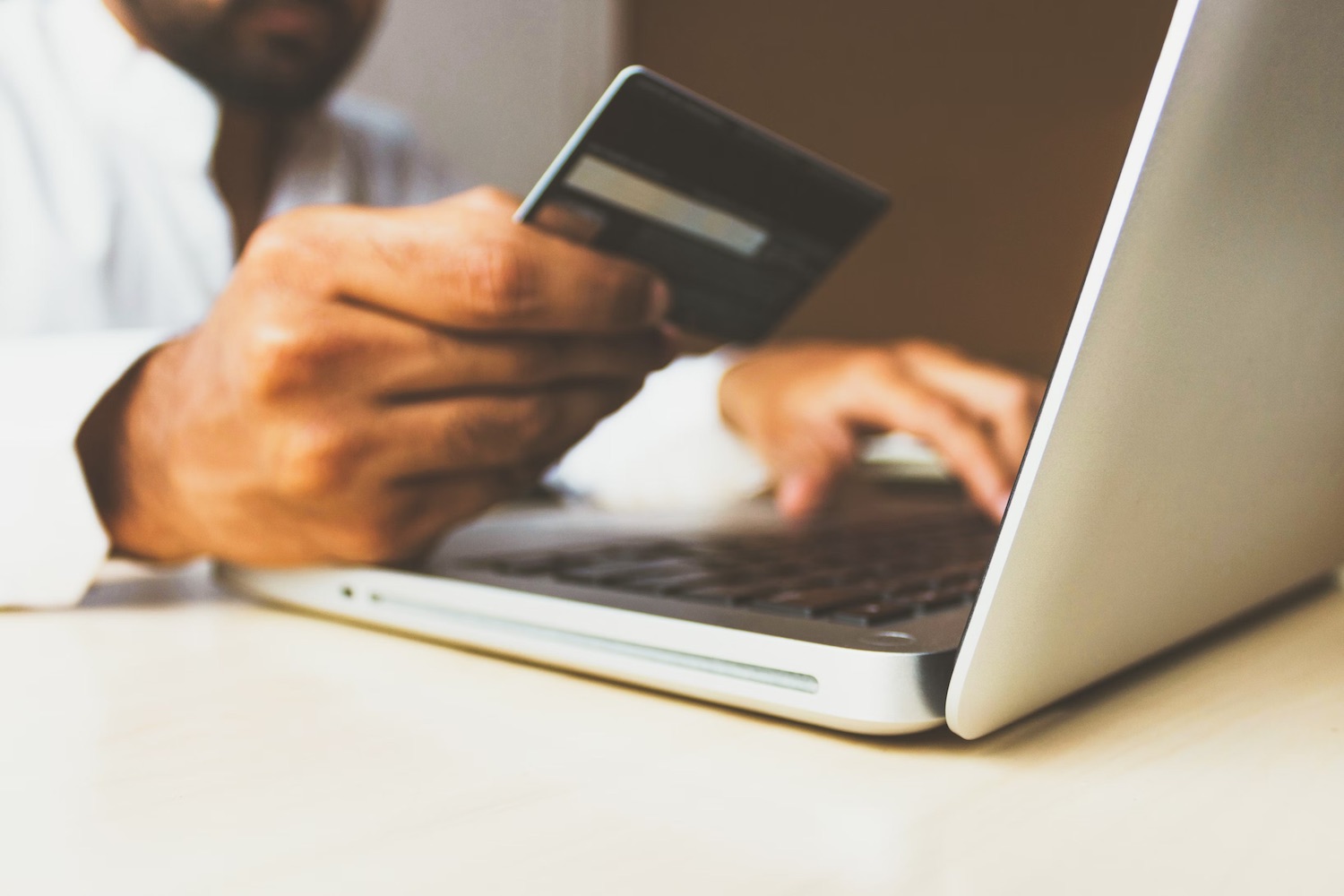 Add-On Labor Management Systems (LMS) are letting you down.
Traditional Warehouse Management Systems (WMS) add-on labor management system (LMS) modules are costly to implement, difficult to use, and fail to gain traction. Takt is focused on bringing together all of your data across systems into an easy to use labor management system (LMS) and warehouse analytics platform to empower your team.
Provide your teams with the real-time insights they need to take action, evolve processes and improve.
View Your Entire Operation
From Network dashboards to individual shift insights, Takt puts the right information in the right hands to make quick decisions.
Provide employee coaching & feedback directly in the platform, and implement variable growth plans based on performance.
Takt allocates time (including Indirect & Off-Gun) to different areas of your business based on where your team is working.
INSIGHTS AT THE SPEED OF E-COMMERCE
Take full advantage of your existing systems
Takt helps you get the most of your existing warehouse management system (WMS), returns management system (RMS), time clock, and automation. As the amount of software has increased in the warehouse the visibility across those systems has decreased. Takt brings all of your data together so your team can make better, more informed decisions that increase warehouse productivity.
PERFORMANCE
Increase E-Commerce Warehouse Productivity
Takt provides your warehouse operations teams with the insights they need such as startup time, shutdown time, time off task, efficiency, and utilization to increase labor productivity. Turn every supervisor into an all-start with real-time warehouse insights so they can get the most out of their team.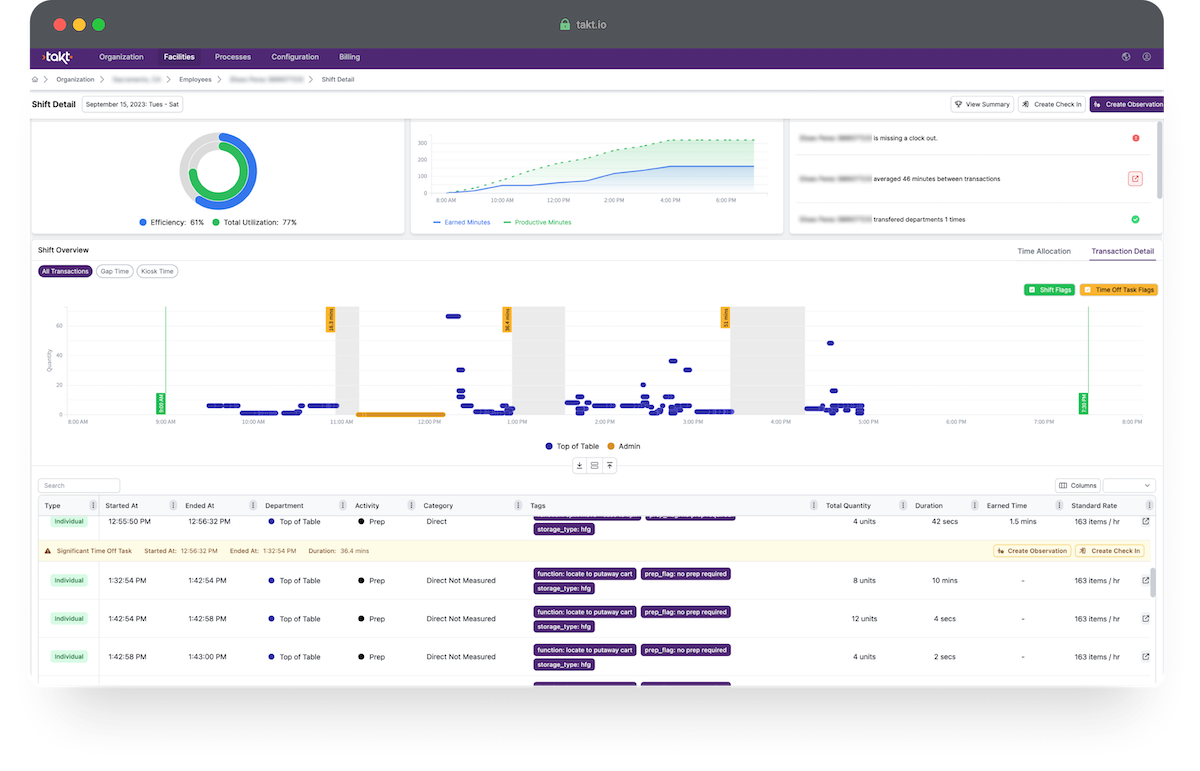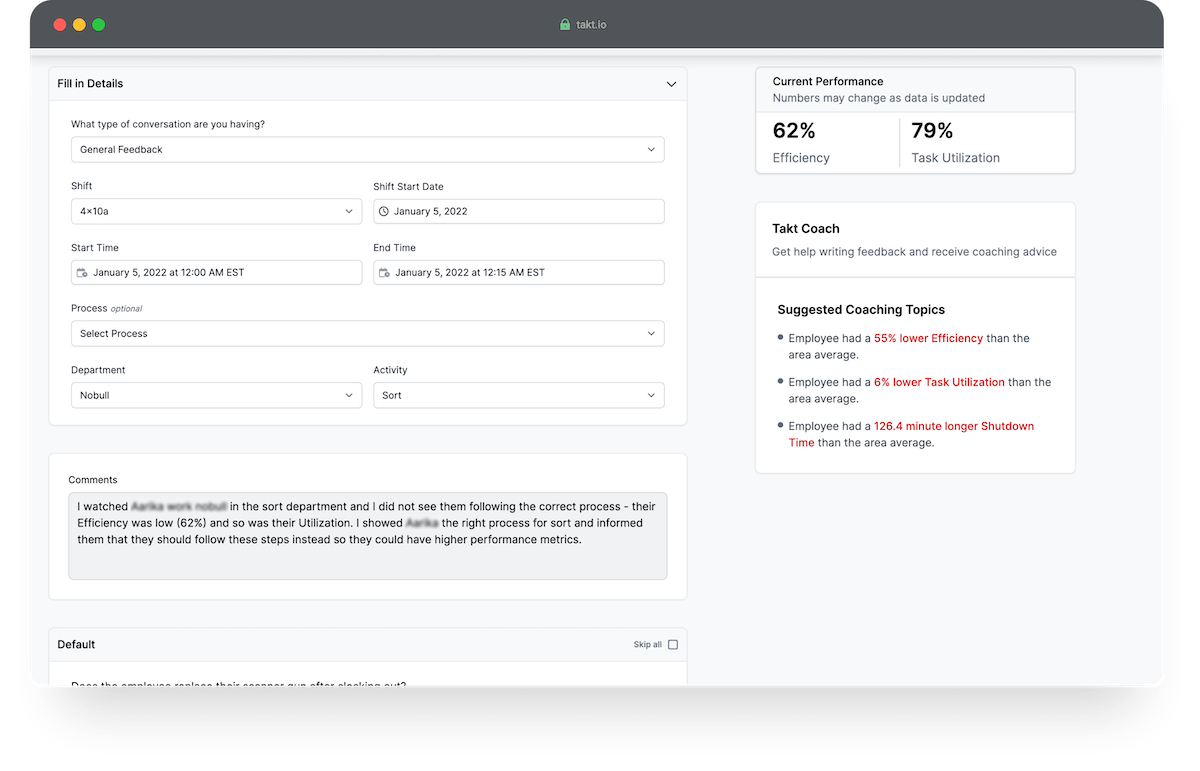 EMPLOYEE ENGAGEMENT
Engage and Retain Top Performers
E-Commerce and Retail warehouse employees are in high demand. Are you engaging your high performers? Do you know what they are doing that sets them apart from lower performers? Takt helps you identify and reward high performers while providing coaching to lower performers so they can succeed.
CONTINUOUS IMPROVEMENT
Make Warehouse Process Improvements With Confidence
Continuous process improvement is critical to increasing the productivity of your warehouse. Measuring the impact of process changes is difficult and requires manual data analysis. Takt makes it easy for engineers and operations teams to analyze the impact of changes at the unit level and easily update labor standards.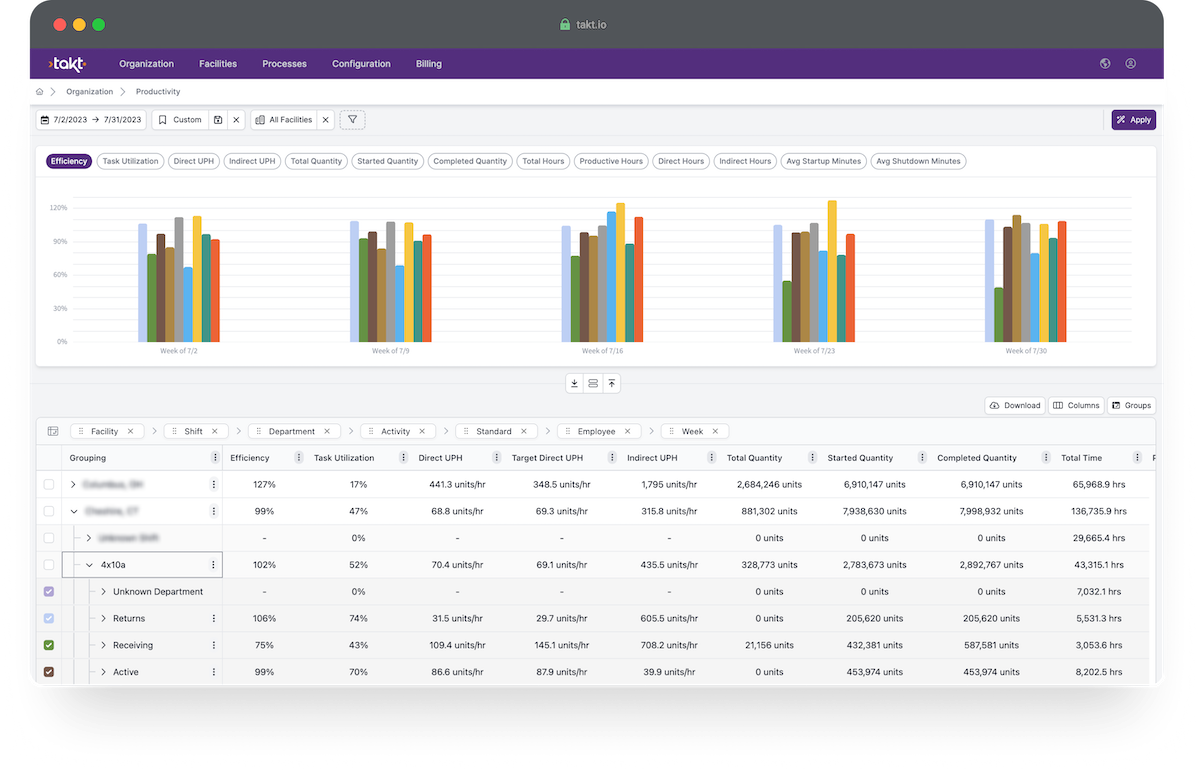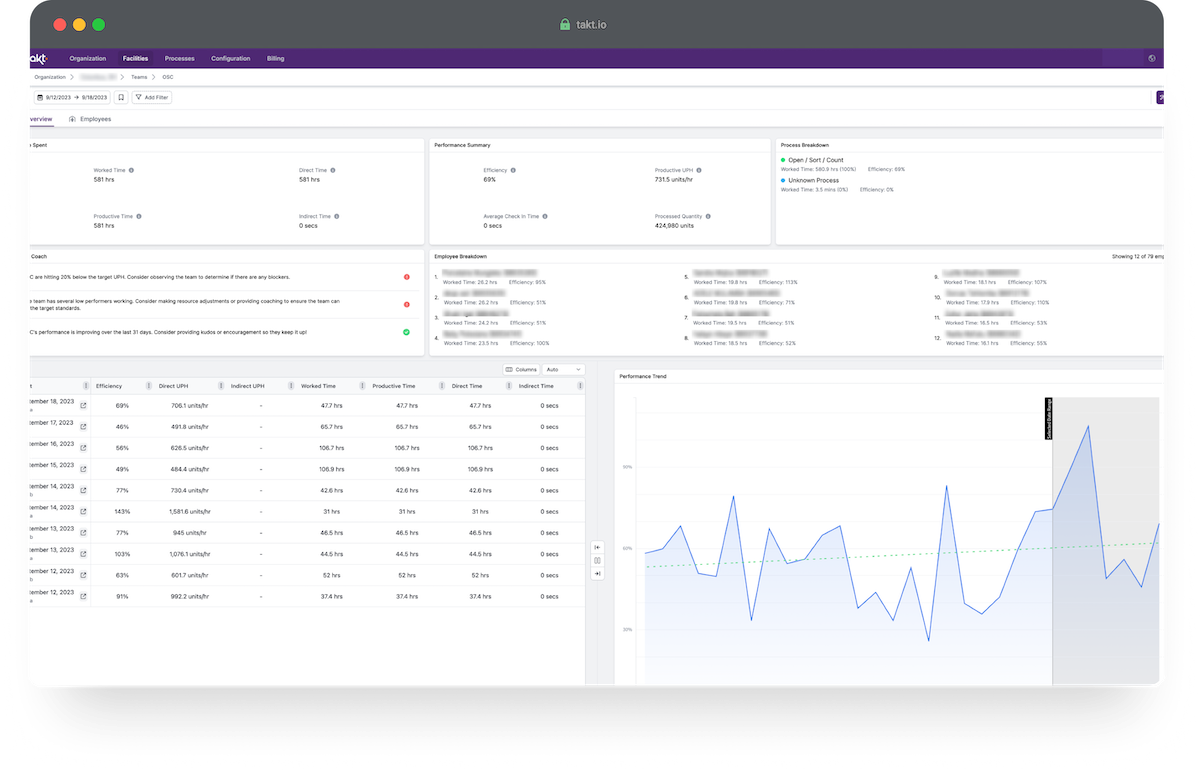 ROBOTICS AND AUTOMATION
Identify Opportunities for Automation and Track ROI
Robotics and automation are taking over the warehouse. Determining where robotics will have the most impact is critical to achieving the return on investment (ROI) with robotics and automation. Once implemented, Takt helps ensure your team is adopting the automation and getting the most out of your investment.

SITUATION
nGROUP supports North America's largest retail, manufacturing, and distribution teams, helping them optimize supply chain cost & performance.
SOLUTION
nGROUP empowered their world-class 3PL team with Takt to analyze performance, engage employees, and improve processes in real-time.
IMPACT
Takt helped deliver $2.5mm in savings, 20% increase in UPH, and delivered 112% of their target quantity.