Ignite Continuous Improvement With Takt
Putting your data to work shouldn't require long or expensive implementations. Takt is designed to get you up and running quickly with minimal configuration and no development needed.
VISUALIZE YOUR IMPROVEMENT
A Unified View of Performance
See exactly what's happening at any level of the operation, from Network and Facility dashboards down to a single scan. Whether you have a single system or data scattered across multiple platforms, Takt brings your information (and teams) together.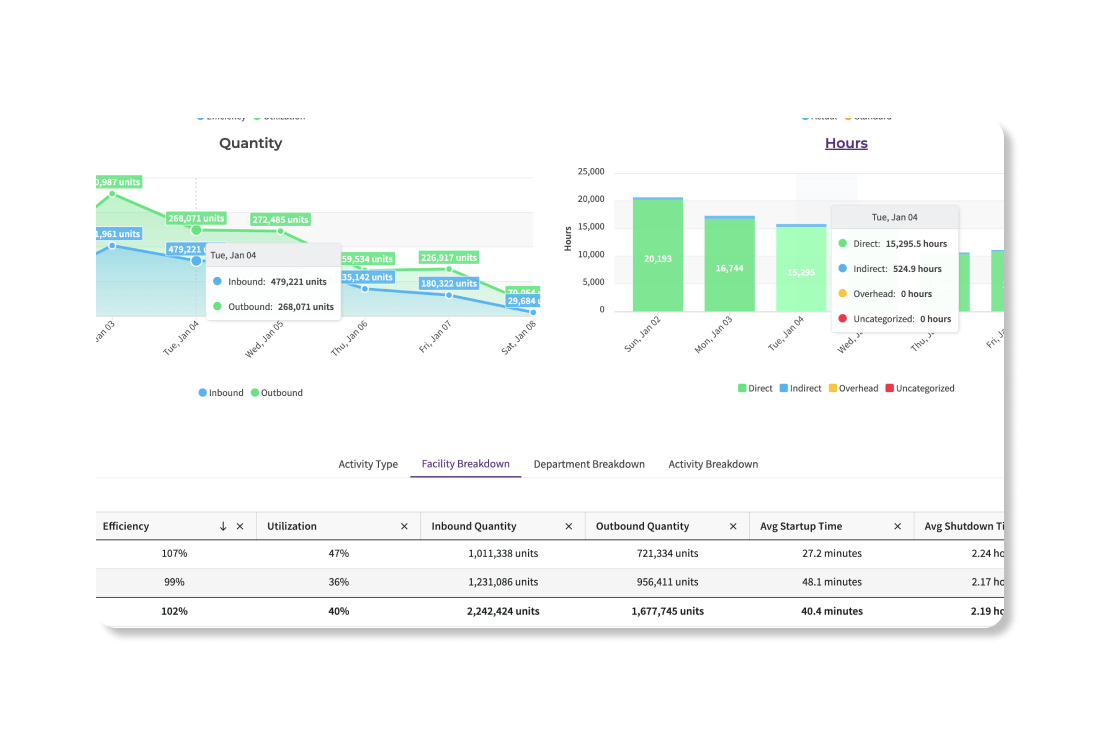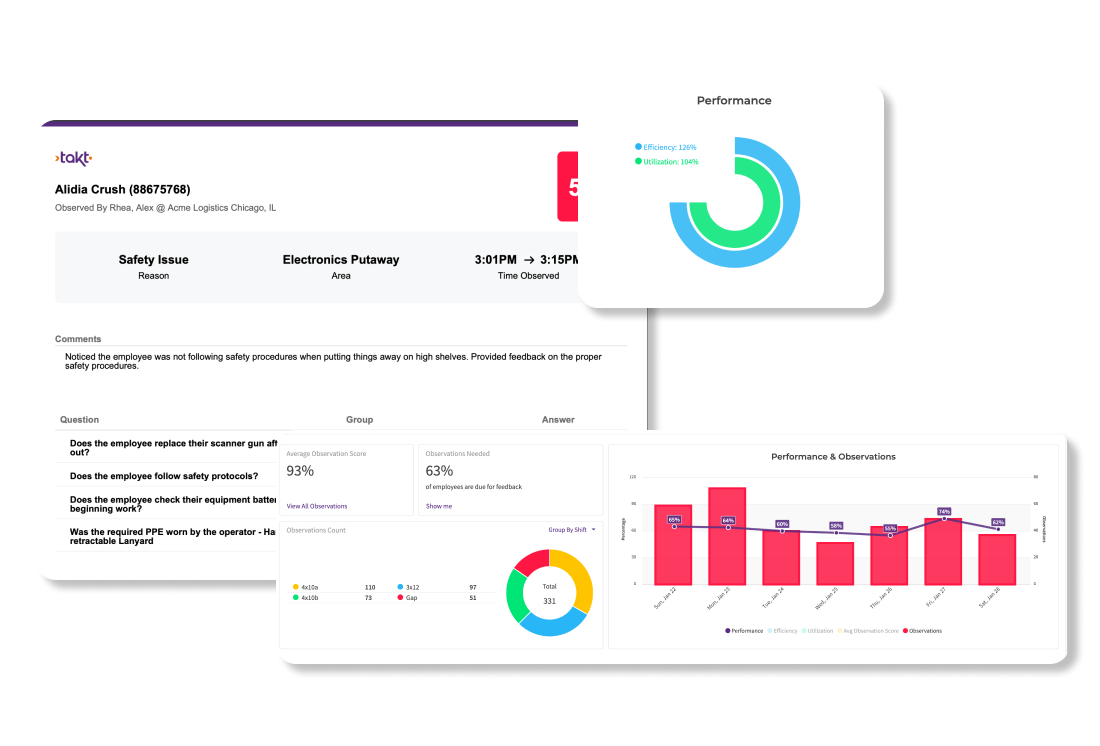 ENGAGE & RETAIN TOP PERFORMERS
Employee Engagement, Coaching, and Reward
High performing teams are built through regular feedback and engagement. With Takt's built-in coaching module, you can identify employee skills, create custom coaching plans, and provide incentivizes for top performers.
RUN YOUR OPERATION
Real-Time Tools for Operations Leaders
There's a lot to focus on (and do) within your day-to-day. Takt presents you with actionable data, context, and insights, enabling you to spend less time looking at numbers and more time making decisions and driving improvement.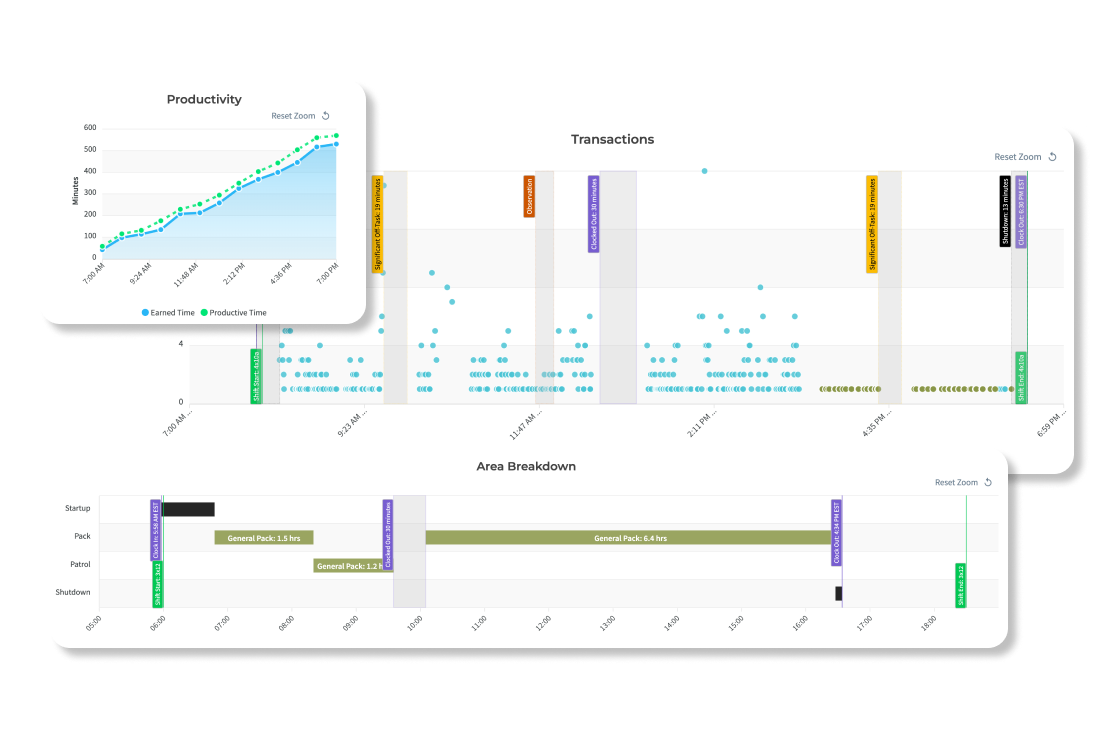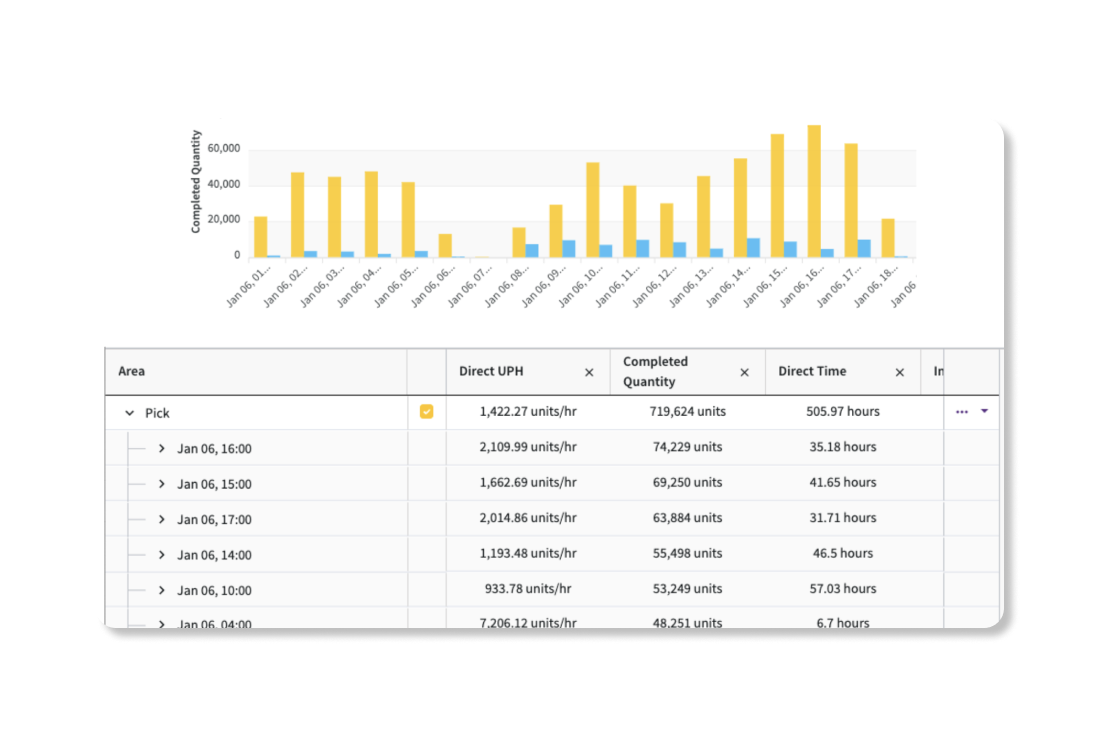 LEVERAGE YOUR DATA
Supercharge Your Operation with Analytics
Your data should work for you - not the other way around. Takt helps teams leverage industry & in-house data to identify issues and optimize Standards, Processes, and Plans.
UP AND RUNNING IN 4 WEEKS
Takt Customers Save Money Immediately
With Takt, there aren't long implementations with expensive consulting. Get up and running quickly with configuration - not customization. Our team can onboard, train, and have you up and running in 4 weeks. Throughout your journey our Customer Success team partners with your operations leaders to ensure they have the training and insights they need to be successful.
Onboarding (3-4 weeks)
Our Customer Success team specializes in understanding how your operation works and what data you need at your fingertips. Implementation requires no development and usually takes less than a month!
Phase 1 (Months 1+)
In your first 3 months on Takt, your team will see immediate improvements in startup time, shutdown time, and utilization by reducing time off task. Managers will start providing regular feedback and coaching to behhaviors.
Phase 2 (Months 3+)
Once the low hanging fruit is addressed, teams should start focusing on efficiency, indirect time, honing in standards, and inefficient processes. Takt enables leaders to provide training to the right team members, identify proficiencies, and growth opportunities.
Phase 3 (Month 12+)
Start forecasting more accurately using historical data and planning more effectively with your past performance. Improve processes with targeted engineering projects or automation pilots. Retain and incentivize top talent with a performance based incentive plan.
Not sure or worried you'll get stuck?
Our Customer Success team is obsessed with helping our users drive improvement and will be there every step of the way.

SITUATION
CarParts.com needed to handle increased retail volume at a lower cost as they grew their operations & opened new facilities across North America.
SOLUTION
CarParts.com launched several initiatives, including partnering with Takt to provide a comprehensive, real-time view of labor performance across their network.
IMPACT
Takt implemented their Labor Management System (LMS) across 5 distribution centers in 6 months, leading to significant improvements to Labor Performance & Employee Engagement as CarParts achieved record company growth.